Here's What  I Do:
Illuminate the journey from ego-driven to soul-inspired.
Pinpoint where issues lie in the mind, energy, body system.
Open doors to create a meaningful, brave and abundant life. 
Release you from distorted beliefs about who you are to set you free.
Offer clear and powerful insights that can unlock defenses in an instant.
Hold pain with presence while illuminating the path to transform it to power.
Teach acceptance and compassion for our human nature within our spiritual nature.
Whisper to your deep callings and invite them to rise to the surface for freedom and joy.
Hold the truth of who you really are unwaveringly even and especially when you can't.
Awaken the divine within to restore a sense of connection and wholeness.
Uncover the root of recurring experiences and release their hold.
Help you partner with life and your internal source of wisdom.
Ignite passion and aliveness and put life back in your life.
Honor your innate gifts of healing, growth and awakening.
Put you at the center as masterful creator of your life.
See behind what is being said to the unspoken truth.
Transform stress and anxiety to calm and peace.
Liberate the truth of who you truly are.
---
Here's How I Do It:
Highly intuitive, I receive clear and specific information on your mind, energy and body systems.
I can pinpoint blocks, stuck energy, old thoughts & beliefs, trauma, fears, defenses, ancestral holds, pain, sadness, loss of will, …and the symptoms they manifest.
Incorporate powerful skills from a variety of mind-body therapies and spiritual awareness.
I embrace defense mechanisms for their gift and resource in a way that they can release.
Acceptance, compassion and self-love are the elixir for transforming pain to power.
Nothing is ever wrong, it's had a purpose and gets released to transform.
We don't change what we are, we change what we think we are.
I mine situations to their essence to find the core issue.
Use guided meditation to connect to other realms.
I bridge worlds of the manifest and unmanifest.
I find connections between recurring patterns.
Hands on movement of energy.
Watch out, you might find me mixing fun and laughter with transformation!
---
Here's Why I Do It:
I was born to awaken people to their true nature as
Masterful Creators in a Loving and Supportive Universe,
sparking a planetary shift to greater acceptance, compassion & joy.
I believe our greatest task here is to uncover our gold and live it fearlessly in the world
I have a burning passion to see people unfold and create lives aligned with their CORE Callings.
I am fulfilled by using my gifts to contribute to conscious evolution.
My whole life is lit up by the possibilities within human nature.
---
Here's Who I Do It For:
I work with strong, amazing people who aren't willing to settle for less than they deserve.
 Healers, visionaries and freedom junkies that know they're here to do something extraordinary.
Brave souls looking to orient through large transitions like divorce, a career shift, or loss. 
People feeling stuck in their limited self but know there is something bigger and better. 
Ones who know there is a calling deep inside they can't ignore any longer.
Those hungry to awaken to the deep nourishment of the soul level.
Courageous people wanting to explore the mysteries of life.
All that have adopted the illusion that they aren't enough.
People who play small and want to claim their power.
---
WHAT MY CLIENTS GET FROM WORKING WITH ME
Instant sense of relief, greater calm and balance
Move from victim to masterful creator
Learn to trust themselves
Safe, compassionate and supportive environment
Confidence, clarity and connection
Uncover unseen possibilities
Release trauma to gain freedom
Insight, wisdom and truth
Move from fear based to possibility based
Find love and acceptance to embrace ALL of who they are
To navigate life with greater ease aligned to what matters most
Blueprint to create the life of their dreams
Drop guilt and obligation
Balance of head and heart
Freedom to be their authentic selves
Heal shame and victim consciousness
Expanding self-love
Find meaning and purpose
Authentic connection
Work With Sue:
I invite you to call to set up a complimentary 20 minute consultation to explore
how we might work together.
I look forward to meeting you on the path to get free, be real and live on purpose.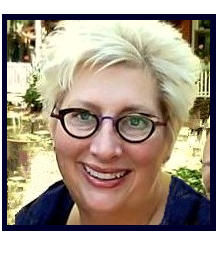 Service fees based on full hour sessions:
 Individual session: $145
3 or more sessions: $125
6 or more sessions: $115
$230 paid at first session then $115 per session as used with the final one being prepaid. To be used in 3 months or forfeited.
12 or more sessions: $100
$300 paid at first session then $100 per session as used with the final 2 being prepaid. To be used in 6 months or forfeited.
If a client cannot complete a session package they will be charged at the rate for the number of sessions used with any remainder returned.
 303-993-9335
---